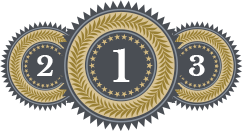 ABOUT US
Simon – O'Rourke is a personal injury law firm. We handle car wreck, 18-wheeler, Jones Act – Maritime, and many other types of personal injury cases
At Simon O'Rourke Law Firm, P.C., we represent personal injury victims.
We know how difficult and confusing it is after you or a family member have been seriously injured in an accident.
When others are at fault, we are there to help. caused by the negligence of another. These feelings are worse if serious injuries or damages have occurred.
Our firm has helped countless individuals deal with this difficult time and to receive the compensation that they deserve.
Contact us, your personal injury lawyers, at 281-667-4081 for a free consultation!
Our practice is focused on providing legal support for individuals and families who have suffered serious injuries as a result of an accident caused by the negligence of another.
---
Having good legal representation makes the difference between:
Getting taken advantage of, and 

Getting what you deserve.
Simon – O'Rourke will fight for you.
We have more than 27 years of combined experience handling personal injury cases, and we put our knowledge to work for you.

When you hire us, you hire a law firm that will give you:

The highest level of legal representation,
Personal attention,
Additional information to educate you about your legal rights,
Assistance with your medical needs,
Emotional and psychological support, and
CONTROL OF YOUR LIFE AGAIN
Nicholas Simon is a founding partner of Simon-O'Rourke, PC, in Houston, Texas. His philosophy is, "Only by proper preparation and readiness to take every case to trial, will a lawyer be able to properly represent his or her clients."
Click Here For More Information
Sean O'Rourke, is a founding partner of Simon-O'Rourke, PC, in Houston, His vision for the firm was for it to be a true litigation firm that will not hesitate to argue an injured person's case in a court room.
Click Here For More Information